Day one of @Hillelogram TLA+ workshop done. To say that it's been eye-opening would be a massive understatement.

— David Beazley (@dabeaz) August 14, 2018
I'm an expert in software blueprints, or specifications. I specialize in rigorous, testable software designs that can cut software delivery time by 25% and eliminate business-losing bugs. One client estimated these techniques conservatively saved them $300k annually with only 9 engineering-days of design. Teams can be productive with blueprinting within a week of learning it. I offer the following workshops:
5 Day Workshops: Establish a specification culture in your company. How to write specifications, how to integrate them with the company workflow, and how to specify new and existing company projects. Available in TLA+.

3 Day Workshops: How to write specifications and apply them to real-world projects. Available in TLA+ and Alloy; Alloy version is also available remotely.

1 Day 1-on-1 Training: A full day workshop with a single engineer, where we will build a specification for any company project of the engineer's choosing. For companies potentially interested in specification and curious to see how it helps, as well as for smaller companies. Available in TLA+ and Alloy, both remotely.

Test-Driven Architecture: A one day workshop on how to specify static architectures that can be explored and tested for bugs. Available remotely.
All workshops can be supplemented with followup sessions, pairing, and mentoring. Workshops can also be adapted to a company's schedule, such as by six half days instead of three full days. Email me here if you want to learn more.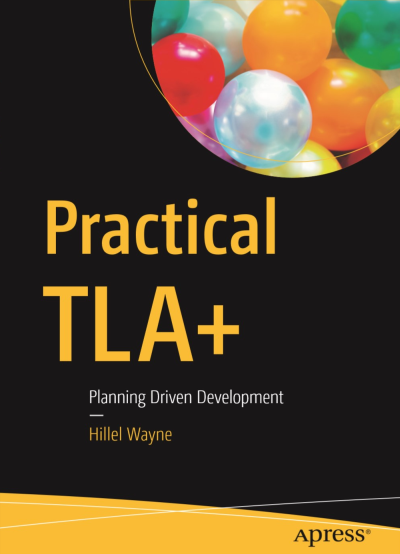 TLA+ allowed us to deploy especially complex code critical to building new partnerships ahead of time with no substantive issues in production. - Blake Thomas, Director of Engineering, eSpark Learning